Hurricane Katrina Damage to the LF Loop Antenna at W5JGV
by W5JGV
On August 28, 2005, Hurricane Katrina virtually destroyed New Orleans, Louisiana.
Among the more fortunate survivors were W5JGV and KB5YSE - our QTH was only moderately damaged. However, the LF and HF antenna systems at W5JGV were thoroughly trashed by Katrina. The following photos will give you an idea of some of the storm damage.
---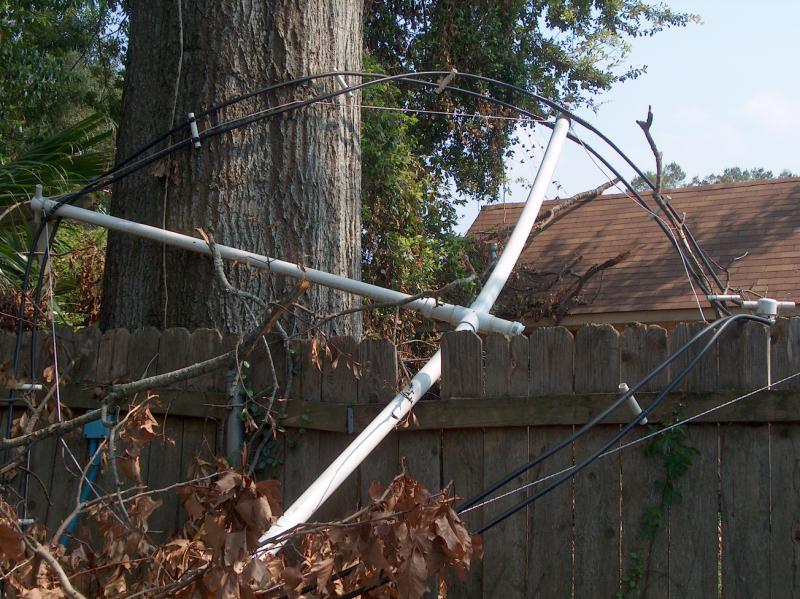 Crunch! The poor loop antenna has been laid low by a falling branch and the hurricane winds from Katrina which slammed the antenna against the fence and the neighbors Oak tree. The impact snapped the PVC pipe supporting the 10 foot diameter 2-turn loop antenna.
---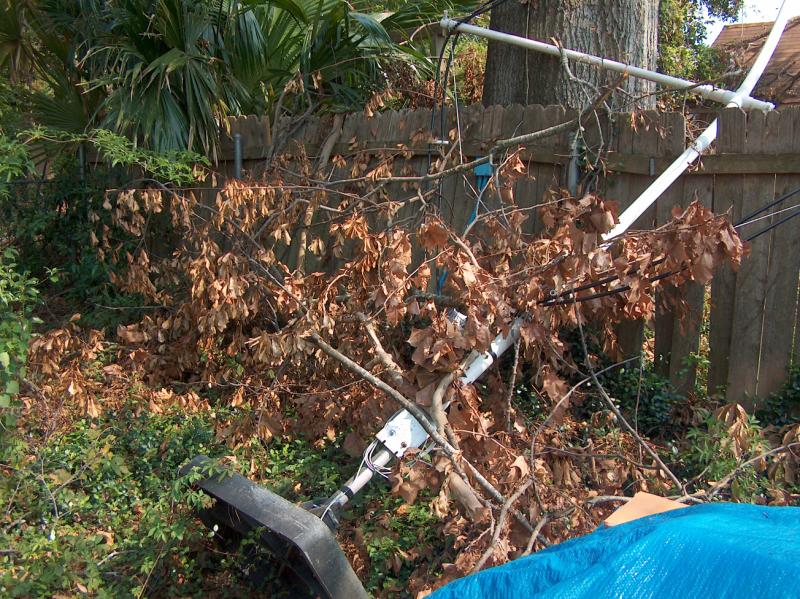 The branch that damaged the antenna.
---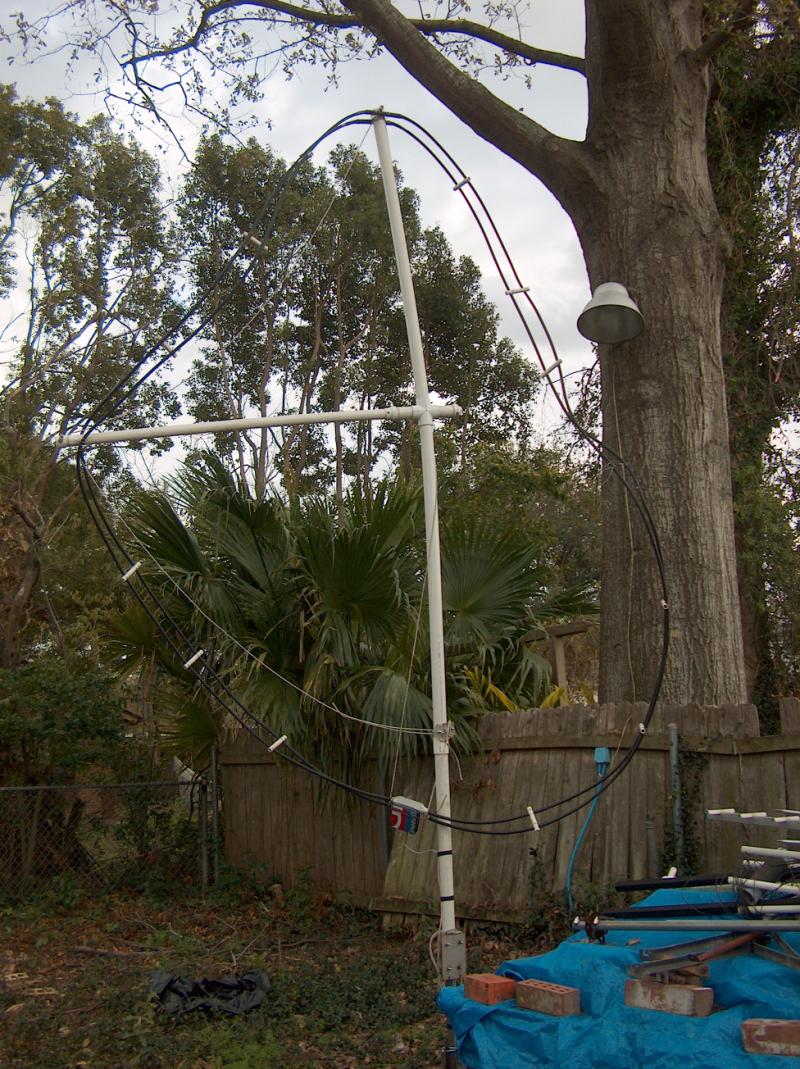 After clearing out the yard a bit, I managed to set the antenna upright once again. It's sort of potato-chip shaped at this point, and surprisingly, still works fairly well.
---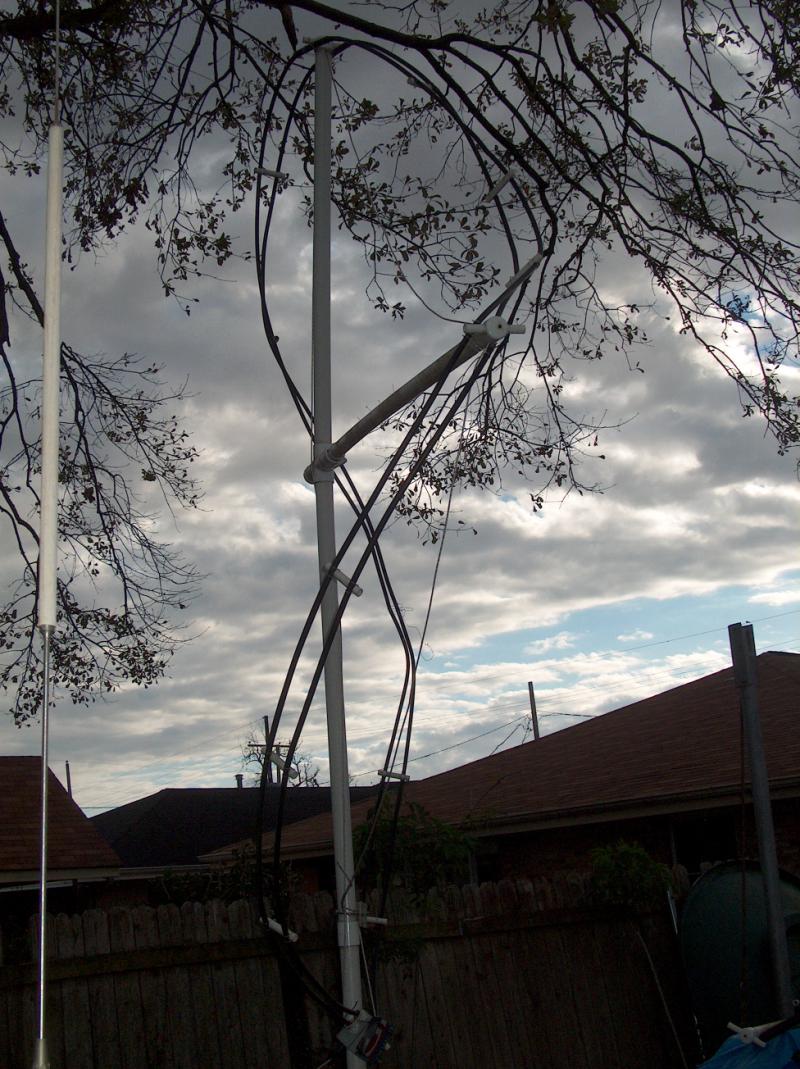 Did I say potato-chip shaped? Well, take a look and see what I mean. Later testing indicates that some of the tuning switches and/or the tuning capacitors may have been damaged and will need to be replaced before the antenna can be returned to service.
---
73, Ralph W5JGV
---
[Home]
The entire contents of this web site are Copyright © 2002 - 2006 by Ralph M. Hartwell II, all rights reserved.